Main Content
Check out the new product catalog from Carling!
Industry and Product Type Filters
Memory, circuit and thermal protection, timing products, capacitors and analog IC's are all needed for this market. Hanna Lind offers products that fit these needs with the ability to ship, and track, worldwide.
High-volume, low-cost quality components are needed for this ever changing market. Hanna Lind offers products that offer the availability and low-cost needed while not sacrificing the quality needed.
Switches, fans, connectors and power supplies are just some of the products used in this market that Hanna Lind supplies.
Hanna Lind offers many products for the diverse Industrial market. Circuit protection, switches, connectors, timing products, fans, filters, power supplies and wire are just a sampling of products available.
With applications from light bulbs to signage to display's, this market continues to evolve. Hanna Lind's suppliers are on the leading edge of products that are needed in this market.
The Medical market has always been a large piece of the Minnesota Market. Hanna Lind has many lines that are used in these applications, from the "industry standard" Lemo connectors to implantable timing products from Micro Crystal, we have the products to supply to this demanding market.
From ITT Cannon Mil Spec connectors to COTS switches and connectors, Hanna Lind lines offer many options for the Military market.
The demand for durable and highly ruggedized components for this industry are met by many lines Hanna Lind represents. Carling IP-66 rocker switches, Solico indicators, ITT Cannon connectors are just a few of the many lines we represent that supply to this market.
Suppliers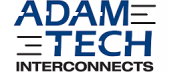 Full product offering which features innovative connector designs and manufacturing capabilities that reduces cost and improves performance in a broad range of applications.

Diverse range of switches, circuit protection and custom solutions for a wide variety of applications.
Carling Technologies' Sales, Service and Engineering teams do much more then manufacture electrical components, they engineer powerful solutions! By working closely with a customer's product team and understanding the requirements of the specific application, Carling's product experts can tailor switching and circuit protection solutions to meet any customer's needs—cost effectively.
World's largest provider of switching power supplies and DC brushless fans, as well as a major source for  power management solutions, EMI filters and magnetics.
DC Fans
EMI Filters
Power Supplies

IR HiRel offers standard and custom semiconductor-based products specifically designed for the tough applications where commercial electronics fail. For decades, customers have successfully used IR HiRel's power conversion solutions in thousands of mission-critical space, aerospace and national security programs, with our high-reliability components present in virtually every spacecraft in flight today.
Applications range from space exploration vehicles to communications, navigation, and observation satellites, classified missions and more, where failure-free performance is required in severe mechanical, thermal and radiation environments. Our specialized team of design experts provides proven, high performance and fully documented products to expedite the approval path with your management and end customers.
IR HiRel is an Infineon Technologies company. Together, we offer a broad selection of solutions certified to European Space Agency (ESA) and Defense Logistics Agency (DLA) standards for our global customers. We focus on the quality and reliability of our power conversion solutions, reducing your development effort and risk, so that you can meet requirements faster and work smarter.
Our power conversion portfolio is the industry's broadest, spanning rad hard MOSFETs, DC-DC hybrid converters and custom PWB-based power supplies. Our flexible custom model can tailor power solutions to your specific needs.
World leader in the design and manufacture of highly engineered connector solutions. We operate on a global basis serving customers in the aerospace and defense, medical, oil & gas, transportation and industrial end markets.
PRODUCTS
Military
Military Circular Connectors
Medical
Medical Circular Connectors
Industrial
D-Sub Connectors
Connectors
Datacom
D-Sub Connectors
Transportation
Connectors
Computer
Connectors
Lighting
Connectors
Consumer
Connectors

Kang Yang was established in 1987 and has been providing high quality engineering design, tooling, and product to its customers worldwide.  With two factories in China and one in Taiwan, Kang Yang has the capacity and expertise to serve all customers, no matter what their size.
Our wide variety of plastic hardware and accessories, competitive pricing, and Class A customer service make us the #1 choice in the market.  And now, with our centrally located North American headquarters in the Chicago IL area, Kang Yang can easily manage your inventory and ship your product to you when you need it.

Global leader in the design and manufacture of precision custom connection solutions. Their high quality push-pull connectors are found in medical, industrial, test and measurement, audio-visual and telecommunication applications. Lemo also provides cable assembly and value added services.
PRODUCTS
Medical
Medical Connectors
Cable Assemblies

Discrete Power Devices · Discrete Power Devices, Protection Devices & Power Management Solution that enhance power efficiency

Longwell is one of the world's largest producers of Power Cords. From product design and engineering to volume manufacturing, Longwell has the capacity to meet and exceed customer requirements and is recognized as a full-service global partner to major corporations worldwide for their power requirements. They also provide Cable assemblies, Cable Harnesses, and power adaptors for many customer applications.

For almost two decades, Luminus has worked with the community of light to solve its most challenging problems. For much of its first decade Luminus focused on improving energy efficiency, light output, the quality of light, and longevity, and developing new form factors to address the needs in many different application areas including architectural and urban, displays and projection, horticulture and illumination.
Over the last several years, having successfully addressed technology challenges, Luminus has been working with lighting designers to make sure that our LED technology can replace CDM, halogen and other conventional technologies without sacrificing color quality, center beam punch, sparkle, and dimming capability and quality.
We have worked with farmers and growers to refine our LED technologies so that our horticulture LEDs can enable optimum growth and crop yields for a variety of agricultural products including livestock and plants.
Industrial, medical and entertainment companies that are advancing diagnostic, healthcare, infrared and automated systems and have unique requirements for both form factor and light specifications and Luminus deploys specialists who understand the challenges and needs of these markets so that our products solve problems.
Our teams are working hand-in-hand with the automotive, display and projection industries most innovative companies to illuminate everything from heads-up displays to projection systems for the next generation of vehicles and consumer technologies.
While on first glance, Luminus may look like a LED company, we're really a company that's focused on solving lighting problems inside, outside, for living and for working.
Leading manufacturer of miniature tuning fork crystals, Real Time Clocks, oscillators and OCXO's for consumer, industrial, transportation products as well as medical implantable and other high-reliability applications.
PRODUCTS
Computer
Crystals
Oscillators
Real Time Clocks
Medical
Crystals
Real Time Clocks
Industrial
Real Time Clocks
Consumer
Real Time Clocks

Premier partner for the design and manufacture of custom technical wire and cable, retractile cords, cable assemblies, connectors, harnesses and contract engineering for diverse applications in life sciences, energy, government, industrial and more.

New solutions inspired by innovation. ARM microcontrollers, mixed signal IC's and speech recording/playback products.
PRODUCTS
Computer
MicroControllers
Industrial
Record and Playback
Medical
Record and Playback

LCD display manufacturer, which includes LCD glass, character, graphic, COG, TFT, touch panels, backlights and heaters for the consumer, transportation, outdoor and industrial markets.
PRODUCTS
Medical
LCD Displays
Industrial
LCD Displays
Consumer
LCD Displays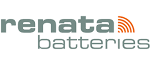 Renata SA, a subsidiary of Swatch Group Ltd in Biel, was founded in 1952 as a manufacturer of components for mechanical watches.
Within only a few years, the company became a leading manufacturer and supplier of coin cells for watches and many electronic product areas (medical technology, RFID, radio control, metering, and many more…. )

ROHM
"R" represents the first letter of our original main product, Resistors. This was put together with the unit for resistance " ohm". The "R" now also stands for "Reliability". "Quality First" is ROHM's corporate policy.
Offering a wide selection of Descrete Devices, Power Devices, Passive Devices and Opto Devices

Leading manufacturers of indicator lights. Solico, a vertically integrated manufacturer, specializes in standard and custom lighting assemblies.
PRODUCTS
Industrial
LED
Medical
LED
Transportation
LED
Computer
LED
Consumer
LED
Lighting
LED

Embedded Memory and Storage Solutions.
Swissbit's state-of-the-art centralized and wholly owned manufacturing, testing and packing facility in Berlin ensures supply chain integrity that delivers fail-safe industrial strength flash memory solutions for safety-critical applications including industrial, medical, automotive and communication networking.
Swissbit's devices and proprietary firmware meet the highest technology & safety requirements so that customers can trust that their data is stored, protected and secured even in harsh environments and under the most difficult conditions. Whether flash memory solutions for extreme temperatures or tamper-proof secure data storage, all Swissbit products meet the highest quality criteria and performance benchmarks.
When you need a reliable long-term source for your memory solutions, Swissbit is your partner you can trust to deliver.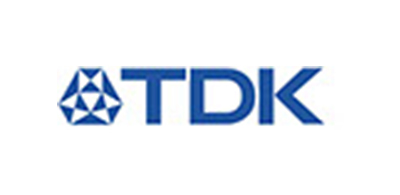 TDK is the world leader in magnetic technology. They create their comprehensive roster of components with in-house materials making their products unique in the market. They have over 80 years of experience in the electronics industry and with such an extensive history they have a wide variety of applications. Currently TDK and EPCOS products are used in the automotive market, smartphone/tablet technology, wearables, and medical equipment, along with a variety of other applications.
www.tdk-electronics.com
Leading professional frequency control product manufacturer devoted to the research, design, manufacture, and sale of Dual-Inline-Package (DIP) and Surface Mount Device (SMD) quartz crystal and oscillator products.
PRODUCTS
Computer
Crystals
Oscillators

Providing a wide range of high-energy non-rechargeable and rechargeable power and charging systems for both defense and commercial applications. Ultralife manufactures batteries using various chemistries including Lithium Manganese Dioxide, Nickel Metal Hydride, Lithium Manganese Oxide, Lithium Polymer, and Lithium Thionyl Chloride among others.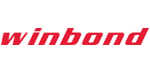 Winbond's major product lines include Code Storage Flash Memory, NAND, Specialty DRAM and Mobile DRAM
PRODUCTS
Computer
DRAM
NAND
FLASH

Leading source of solutions to complex interconnection requirements and problems also manufactures assembly equipment, interconnection hardware, and taped terminals.
PRODUCTS
Industrial
Board to Board Interconnect
Lighting
Board to Board Interconnect

Zilog is a trusted supplier of application-specific embedded system-on-chip (SoC) solutions for the industrial and consumer markets. From its roots as an award-winning architect in the microprocessor and microcontroller industry, Zilog has evolved its expertise beyond core silicon to include SoCs, single-board computers, application-specific software stacks and development tools that allow embedded designers quick time to market in areas such as energy management, monitoring and metering, and motion detection.